Shining a light on your electrical needs!
As a Brisbane family owned business, we use over 20 years of electrical experience to provide a wide range of residential, commercial and industrial electrical services to Thorneside, Manly, Ransome, Birkdale, Wynnum, Wellington Point, Gumdale, and other surrounding Brisbane suburbs. Our small, yet strong experienced electrical team do everything electrical, from small jobs to big jobs, and even have the capacity to take on large electrical contracts. We're passionate about what we do, and this extends to providing only the highest quality of electrical workmanship in a timely manner, with a friendly smile, and building strong, long-lasting business relationships. From residential, to commercial and industrial electrical solutions, our high-quality service is guaranteed, and so is your safety, in our capable and experienced hands. Whether your electrical needs are standard lighting, emergency lighting, testing and tagging, electrical upgrades, power boards, complete fit outs, maintenance, smoke alarms, or something else, if it's electrical, we can do it. Let's help shine a light on your electrical needs.
Emergency & Exit Lighting
Indoor & Outdoor Lighting
Emergency & Exit Lighting
Indoor & Outdoor Lighting
Here's why you should choose Lightech...

Safe and reliable electrical solutions
Safety and reliability are crucial when it comes to electrical solutions, and at Lightech, we make these our priority. You can rely on our electricians and the work they produce to always be safe, reliable and only of the highest quality.
Always meeting current industry standards
As a proud member of Master Electricians Australia, we're always kept up to date with current industry standards, legislations and requirements, so we'll make sure you and your home or business are compliant to. Our experienced and professional electricians, are fully qualified, licensed and insured, with police clearances. The business is also insured for 20 million public liability, for additional peace of mind.
High quality of workmanship
At Lightech, we only produce the highest quality of workmanship, for your electrical needs. We're so sure of the high quality of our electrical work, that we offer valued customers like you, with a 2-year workmanship guarantee. Contact us to find out more.
No job too big or too small
Our small, yet strong and experienced electrical team do everything electrical, from small jobs to big jobs, and even have the capacity to take on large electrical contracts. No residential, commercial or industrial electrical job is too big or too small for the Lightech team. See for yourself.
Proud to be building Lightech with my family...
I'm Adam, Founder of Lightech and a very enthusiastic & experienced electrician. For over 20 years I've worked on mine sites and high-rise construction projects as an electrician, and I now bring this electrical experience to my own business, Lightech. I'm extremely proud to be building Lightech with my family, and providing a wide range of residential, commercial and industrial electrical services to Thorneside and surrounds. When I'm not doing what I love here in the electrical world, I'm doing what I love in the water, surfing, and spending time with the ones I love, my family. My wife Melissa has worked for Oil & Gas companies for the past 15 years, and now works on the business with me. Myself, Melissa and the Lightech team pride ourselves on providing safe and reliable electrical solutions, and a no-nonsense approach to all your electrical needs. Find out more about how we can help shine a light on all your electrical needs today.
Proudly only using top quality products...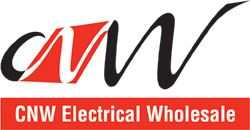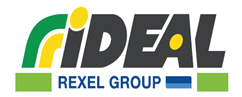 Reviews from our clients...
Adam provided a very professional, efficient and friendly service. He went above and beyond to diagnose our electrical faults. He is a perfectionist and left no stone unturned! His work ethic is fantastic and we are so grateful for his tireless help today. Highly recommended.
- Carinna Chong
We have used Adam twice, and will continue to use his services in the near future. He is prompt, professional, reliable and affordable, with an excellent work ethic. Our living room and kitchen area look awesome with the new lighting.
- Andreia Di Falco
Adam communicates well from start to finish, the work is neat and he can recommend the right electrical work needed for your home. We have found him to be entirely trustworthy also. All round great electrician.
- Peta Scott-Morey
I originally found lightech on Facebook. Adam came out and provided a solution for our meter relocation , he was professional and efficient even dealing with western power on our behalf.. I have no hesitation recommending his company.
- Jerome Rule
Had some downlights installed throughout my house and Adam did a great job. His work was very tidy and he was very professional throughout the process.
- Jason Bek Hepton
After going through two electricians who did not live up to their expectations, it was a pleasure to deal with Adam. He comes across as a very presentable and punctual professional. He got the job completed on time and on budget. Would not hesitate to hire him again.
- Cherag Daruwalla
Need an Electrician, this is the Company you should contact! Reading an article in the Sunday Time's Newspaper today, states "Electricians are the most Trustworthy Tradie" above all other trades. When it comes to Lightech Electrical, this is definitely true. I have no hesitation in recommending them for any job you need done, very happy with the work done at our house.
- Gary Marks
Adam was friendly, efficient and went above and beyond with a tricky install. Would highly recommend.
- Nicole Barrett
Punctuality, Quality, Responsiveness, Value
- Daniel Morris
Adam was fantastic to deal with installing a power point and also a light fixture In our bedroom quickly and absolutely no mess left.
Highly recommended!
- Michelle Alman
You know you've found a good tradie when they not only turn up on time, but also clean up after themselves!
I highly recommend Adam and Lightech Electrical – he listened to what I wanted and was able to give some great advice on my options, including solving issues I'd had for many years, but not thought I could fix…
My kitchen lighting is highly improved, and my visitors all comment on what a good job has been done with the pendants and down lights.
I'll certainly be calling on Adam again for future electrical work. Two thumbs up!
- Steven Osborn
Couldn't speak highly enough of Adam! He spent the time walking me through what we needed done to provide me with a quote to suit. When he arrived to complete the work he was on time, called during the works to keep me updated, cleaned up very well after himself and when I returned home I would not have known he had been there if it wasn't for the installation of items. I would recommend him to any of my Family and friends! If you need a Sparkie Adam is your guy!!
- Kate Thompson
Adam did an amazing job upgrading our switchboard for the smarts of the future. He was always on time, friendly and very knowledgeable. Would highly recommend.
- Kiel Poszeluk
Adam from Lightech is very knowledgeable about his trade. He was able to offer us the best power and lighting solution to get the results we wanted from our backyard renovation. This, coupled together with fair pricing, punctuality and good communication throughout the project means that we will look no further for our electrical needs on future projects.
Lightech were also more than happy to carry out additional works at short notice when onsite such as fitting an additional GPO in the house, and were able to offer sound advice on Air Conditioning units to be installed at a later date.
A hard working and honest electrical contractor that uses high quality fixtures and fittings to achieve great results. Highly recommended!
- Dave McGrath
Adam was very friendly and gave an amazing service in fixing my lights
- mathew pohl
Adam did a great job. Was very punctual, fixed the lights and cleaned up afterwards. Very easy to work with and followed up on our messages. Thank you!
- Jo E
Adam was on time, sorted out my new power point in no time. Cleaned his mess and didn't mind my mindless talking. Will use again.
- Cass W
Adam is punctual and responsive. The repairs were completed on time and any mess was cleaned up. Thanks.
- V K
One of the best electricians ive ever deal with very friendly very good prices and very kind definitely will be back and thanks for today's job much appreciated
- Kamal Almady
Lightech was very professional and friendly. Great response when had to call back to resolve an issue. Can't speak more highly of the customer service. Thanks for your help installing the fans
- Jonathon Green
Adam was professional, friendly, extremely knowledgeable about all the issues I threw at him. Cleaned up after every job he did & was extremely efficient
- Raelene Ekert
Highly recommended, very reasonable and reliable person. Adam is great and changed all light fittings in our house plus he repair other items without charging. I will definitely use him again.
- Thomas Cianflone
Adam was friendly, efficient and the price was rite. Would recommend!
- Daniel Kent
Amazing service and work. Friendly and great value.
- Angela Martin
I contacted Adam to get a quote, then arranged for Adam to supply and install a fan and light. I find Adam has a great work ethic, good pricing, reliable, friendly, listened to what I wanted, went the extra mile to make sure I was totally happy from start to finish with the fan and light installation. Exceptional Service, highly recommend.
- Tracey Hosking
Adam quoted our job, arrived on time had great communication and completed all the work in a professional manner:
– New TV antenna mounted on roof
– Cable splitters and 3 new outlets
– Relocated Internet connection
– New outdoor power points installed.
– Tidied up and vaccumed after the job
We found Lightech Electrical on local Google search and will definitely use their services again. Highly recommend.
- Rune Phillis Petersen
Lightech performed the electrical fit out on Revel Brewing Co's new Restaurant in Rivermakers, Morningside. Their service was exceptional, polite, competitively priced, and as a local Brisbane family-based business we appreciated getting to know Adam through the entire process! 10/10 and will be using Lightech again for all our ongoing service requirements.
- Jay Neven
Melissa and Adam were both very quick to respond to my query and to provide me a reasonable quote. Adam did fantastic work replacing our downlights and fan/light combination as well as our bathroom exhaust fan/light. He was efficient and completed excellent work in a timely manner for a fantastic price! I would definitely use again. Very highly recommend!
- Alice Tollis
Adam was polite, helpful and friendly. He completed work to a high standard. Would definitely recommend him and use Lightech Electrical again.
- Annette Crawford
My wife and I were super happy with the work that Adam completed at our home. A really great trades person and can honestly say we were 100% happy. Adam put down lights in as well as fans. He also put outside lights in including security lights. Thanks Adam for a Great job. Murray and Kim.
- Murray D'Ath
Adam was fantastic to deal with. His pragmatic approach saved us a lot of money. I'll use Lightech again.
- Paul Peterson
Adam is the man ! job well done .. even vacuumed my house .. he didn't put the washing out … but that's ok cause my air con looks brand new!!! Thanks Adam
- Natalie Kearney
Punctual, clean, friendly and polite will definitely use this company again
- Norma Dodd
We have used this company 3-4 times now and each time we have received excellent service at a reasonable price. Adam, the electrician, even brought his own towel to use when coming in and out of our house and each time has made sure everything is left clean and tidy. I highly recommend their services.
- Lisa Quayle